Plans to use O.C.O Technology's carbon capture expertise in a groundbreaking Direct Air Capture (DAC) technology facility have moved a step closer.
Mission Zero Technologies, the London-based start-up, is leading a consortium of companies on the project, which runs from mid-2022 to 2025, and is funded £3 million by Net Zero Innovation Portfolio (NZIP), organised by the Department of Business, Energy & Industrial Strategy (BEIS).
The Direct Air Capture and other Greenhouse Gas Removal Technologies competition is aimed at accelerating the development of early-stage technologies for removing greenhouse gases from the atmosphere.
The project will see O.C.O and MZT working alongside fellow consortium member Optimus, to build a working scaled pilot plant at one of O.C.O's UK operations over the next 12 months.
Once completed, it will be the first demonstration of DAC integrating with a technology developed by O.C.O that permanently captures carbon, ticking the boxes for true carbon capture and utilisation (CCU).
O.C.O's pioneering Accelerated Carbonation Technology (ACT) uses captured CO2 to treat thermal residues, creating a carbon negative aggregate called Manufactured LimeStone (M-LS).
Because more CO2 is permanently captured than is used in the manufacturing process, M-LS has been recognised as the world's first carbon negative aggregate and is increasingly sought after as a sustainable building material.
O.C.O managing director, Steve Greig, said: "There is no doubt carbon capture has huge potential and we are very excited to be moving to the next stage of this development alongside Mission Zero and fellow partner Optimus.
"Combining these DAC technologies with our own ability to to use the CO2 in the manufacture of a carbon negative aggregate, is both a positive step for the environment and delivers practicality in the form of sustainable building materials for the future."
Dr Shiladitya Ghosh, Cofounder & CPO, Mission Zero Technologies, said: "Mission Zero is delighted to progress our relationship with O.C.O Technology for supporting our first ever DAC pilot plant.
"The DAC integration with CCU made possible through this project ensures we can remove historical carbon emissions at the same time as producing valuable products for society, bringing wide-ranging benefits."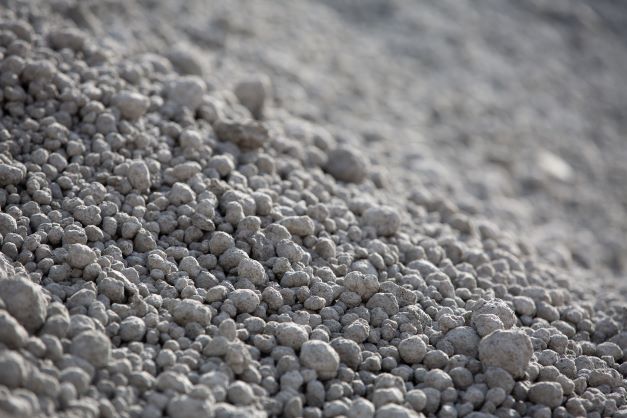 DAC is a carbon capture technology approach that focuses on removing CO2 directly from the atmosphere. Mission Zero's modularized approach aims to make carbon capture at least four times cheaper than existing solutions and reduce the amount of energy required.