A team from O.C.O were delighted to pay a visit to Petronor, its project partner in the circular economy mineralisation project to develop a facility in Bilbao to capture Carbon dioxide from Petronor to transform ash otherwise destined for landfill into manufactured aggregate.
The O.C.O team included its CEO, Steve Greig and Clayton Sullivan-Webb, Managing Director of Grundon Waste Management Limited (O.C.O's parent company).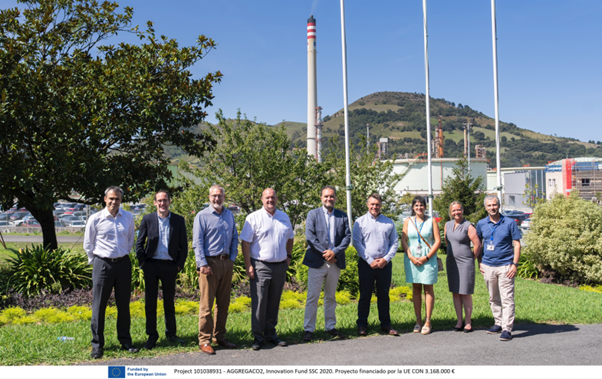 The O.C.O team spent time with Petronor's circular economy team as well as visiting the site for the proposed facility and Petronor's refinery.
Steve Greig, CEO of O.C.O said "We are delighted to be partnering with Petronor and to be part of their energy transformation journey. It is also an important project for O.C.O as it will be our first plant in main land Europe and a further demonstration of the viability of our technology to permanently capture carbon and divert material from landfill, whilst providing a beneficial product to the construction industry."
The project is supported by the European Commissions' Innovation Fund which awards funding to the most innovative projects for the development of low carbon technologies that are close to pre-commercial scale.