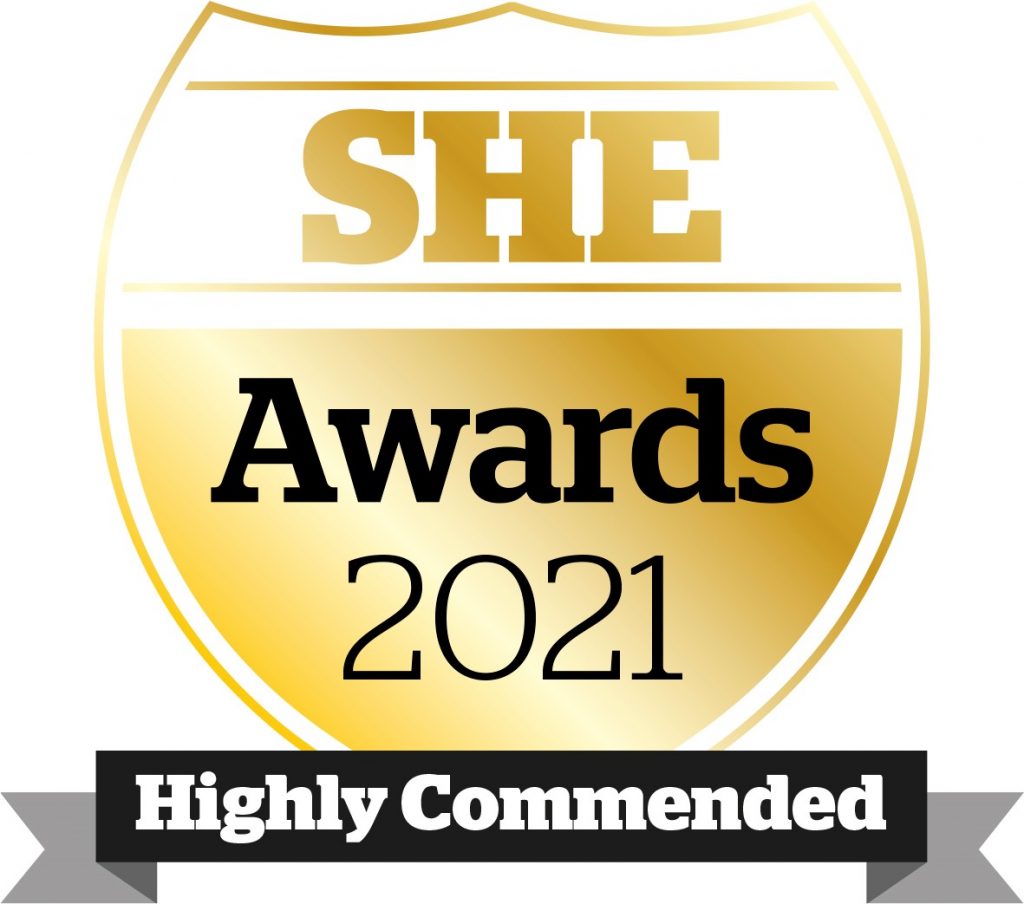 Hot on the heels of our recent success in the APT Awards, we are proud to announce that our recent Focus on You Campaign was named as the Highly Commended entry in the 2021 SHE Award for Best Health and Safety Project.
Pitted against another 10 entrants in this category, including big names such as NatWest, Serco and DHL, our Campaign was chosen as the Highly Commended entry at the award ceremony held on Wednesday 13th October as part of the digital conference 'Health and Safety Matters Live' with the winners being announced by 'voice of the balls' Alan Dedicoat.
The Safety and Health Excellence Awards are in their fourth year and celebrate 'innovation and achievement in the health and safety sector.'
The Best Health and Safety Project award is designed to 'recognise a project which has delivered significant improvement(s) to health, safety or wellbeing of people' and we are delighted that the Focus on You Campaign achieved such recognition.
The Focus on You Campaign, which was led by Lee Thompson, Christine Oddy and Karen Finch, ran from 1st April to 30th June this year to promote positive mental health and wellbeing across the Company.
Employing nearly 90 staff across 3 production sites in the UK, the team of Mental Health First Aiders became acutely aware of the wide-ranging effects that the recent COVID pandemic was having on a huge number of employees.
With full support from the Board of Directors, the Campaign was launched with a wellbeing gift box being sent to all members of staff. This contained several little treats all aimed at getting our staff to take some time out and look after themselves for a few minutes for a change. There were biscuits and hot drinks sachets, candles, and face masks among other things.
A number of activities and competitions were implemented across the Campaign's three-month period. From a Race round the Sites where we asked staff and their friends and families to walk, run, cycle, or even skip the 574-mile distance between the three sites to art and photography competitions – and Easter Egg design to signify Kindness, an Earth Day Poster competition and a photo competition entitled 'what makes you happy'
The entries for all competitions were shared with staff around the business by displaying them on all Company laptop and desktop backgrounds and canvasses have been printed of the winning entries which are displayed in conference rooms and receptions at all three sites.
This was O.C.O's first ever Focus on You Campaign but, following some really positive feedback received in our recent staff survey, it will most definitely not be the last!
Pictured below are the Focus on You Campaign Team – Lee Thompson, Christine Oddy and Karen Finch.
Lee Thompson

Christine Oddy

Karen Finch