Our business continues to expand across all sites in the UK as we manufacture more aggregates using the award winning, patented Carbon Capture technology we are famous for.
Recently recruited HR Business Partner, Melanie Phillips, pictured below, says "I am proud to work in this innovative and engaging environment. From day one I could see the goodwill and commitment at all levels in the organisation and that made me feel incredibly pleased to have been offered the role. The Company is ambitious and it's a great time to be part of the team"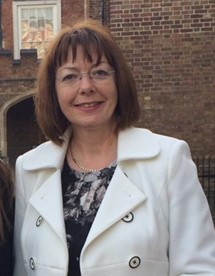 We currently have a number of positions available at our three existing sites and are looking for people who want to work in this unique industry (yes, we are the only Company in the world doing this), making a positive difference to the environment.
As we add further lines to our existing manufacturing facilities and work on building new ones, we need motivated individuals to work within our teams of colleagues who already know the benefits of working for this cutting-edge Company. Details of our current vacancies can be found at http://www.oco.co.uk/careers/
One of our more recent awards comes from the Real Living Wage Foundation in recognition of our commitment in paying all of our colleagues a Real Living Wage. We value our employees, and we are proud to have achieved this accreditation as it demonstrates we go above and beyond the Government's National Living Wage.
We are investing in excess of £30m in projects both here in the UK and overseas, which makes this an incredibly exciting time and gives us further opportunities to develop and grow our employees' skills.